Shared Education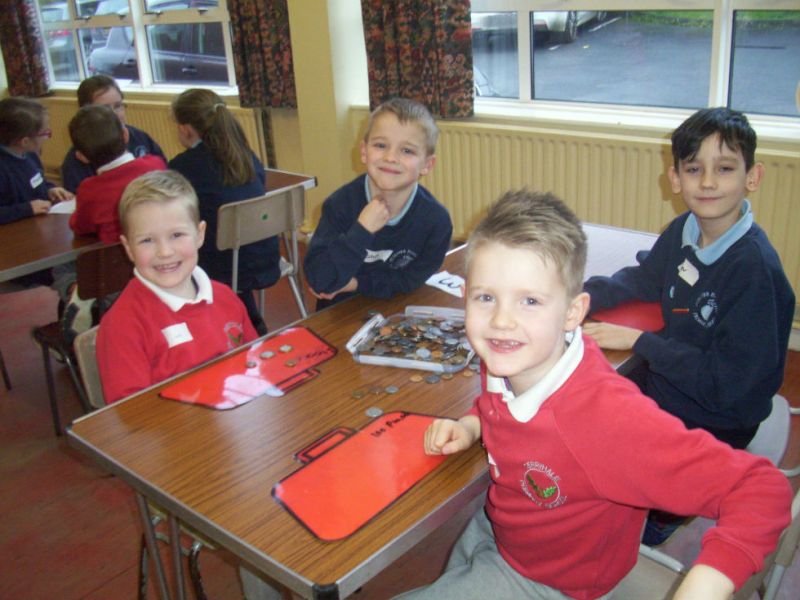 St Oliver Plunkett's Primary School recognises the benefits of bringing children from different community backgrounds together. Shared Education provides opportunities for children from different cultures to learn together for better education and reconciliation outcomes. Our partner school is Derryhale Primary School.
We are currently beginning the fifth year of our Shared Education programme with our partner school Derryhale PS. Our focus this year will be on developing and embedding the children's understanding of reconciliation through a series of PDMU (Personal Development and Mutual Understanding lessons delivered throughout the school.
The vision of our Shared Education partnership is to help deliver social change through education while promoting equality of opportunity, good relations and respect for diversity.
There will be opportunities for the children to use ICT in exciting ways to produce a range of movies, pictures and interactive games using the Apps Green Screen by Do Ink, SketchNation, ChatterPix, Book Creator and PicCollage. Not only will they be developing their ICT skills but they will be working collaboratively with their friends in Derryhale PS.
P6/7 children will be learning about the Great Famine in Ireland. They will be visiting the Ulster American Folk Park as well as attending the acclaimed play in the Market Place Theatre, Under the Hawthorn Tree which is a dramatisation of Marita Conlon-Mc Kenna's famous book. Green Screen will be used to produce movies on the famine theme. The green fingered P6/7 class will also be planting potatoes and comparing the tubers of plants that were grown outdoors with those from potatoes grown indoors.
The children will be showcasing their work during Parent Evenings hosted by both schools later on in the school year.
St Oliver Plunkett's Primary School, 14 Ballyhagan Rd, Loughgall, Armagh BT61 8PX Phone: 028 3889 1495