Shared Education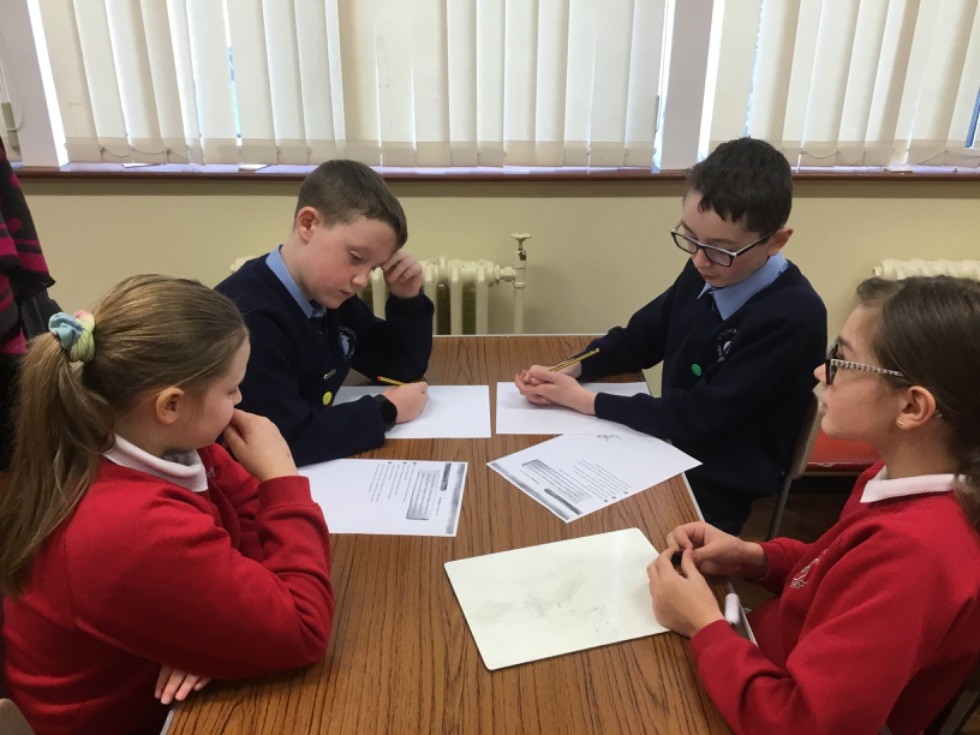 St Oliver Plunkett's Primary School recognises the benefits of bringing children from different community backgrounds together. Shared Education provides opportunities for children from different cultures to learn together for better education and reconciliation outcomes. Our partner school is Derryhale Primary School.
We are currently beginning the tenth year of our Shared Education programme with our partner school Derryhale PS. Our focus this year will be on developing and embedding the children's understanding of reconciliation through a series of PDMU (Personal Development and Mutual Understanding lessons delivered throughout the school. Problem solving in maths is also targeted, in an effort to develop the children's maths problem solving strategies.
The vision of our Shared Education partnership is to help deliver social change through education while promoting equality of opportunity, good relations and respect for diversity.
There will be opportunities for the children to learn about the different cultures that make up our diverse society. They will be able to share and celebrate their own rich culture while learning about and learning to respect that of other children.
St Oliver Plunkett's Primary School, Annahugh Park, Loughgall, Armagh BT61 8PF Phone: 028 3889 1495